Celebrate World Sjögren's Day TODAY!
The Sjögren's Syndrome Foundation is proud to join with Sjögren's organizations from throughout the world today to celebrate World Sjögren's Day and commemorate the birthday of Dr. Henrik Sjögren, the man who discovered Sjögren's.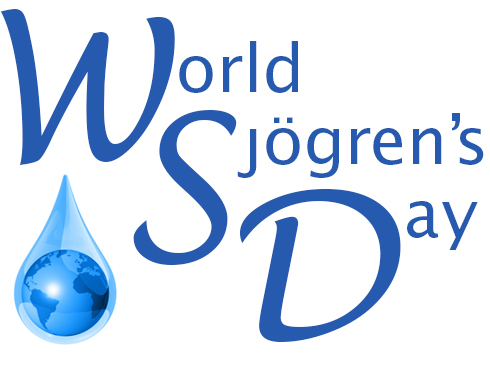 World Sjögren's Day focuses on increasing awareness for Sjögren's while also stressing the need for further research, new diagnostics and new treatments. We encourage patients, as well as their family and friends, to use today as an opportunity to share your story or simply tell those around you about Sjögren's!
YOU can help make a difference!
Help Raise Awareness: Talk about Sjögren's with the people in your life. Share your personal story or that of a loved one. Talk with family, friends, neighbors or co-workers and educate them about the disease. You can download this fact sheet to help you and you can also share these facts on Facebook or Twitter.
Make a Donation:

 Support the Sjögren's Syndrome Foundation (SSF) by making a donation in recognition of World Sjögren's Day or in honor of yourself or a loved one fighting the disease. The SSF continues to make great progress on behalf of Sjögren's patients but we need your help to continue the momentum and to expand our research and awareness efforts. You can also make a donation by phone or mail:
This World Sjögren's Day, have your voice heard and make an impact in the fight against Sjögren's. TOGETHER, we can change the face of Sjögren's!